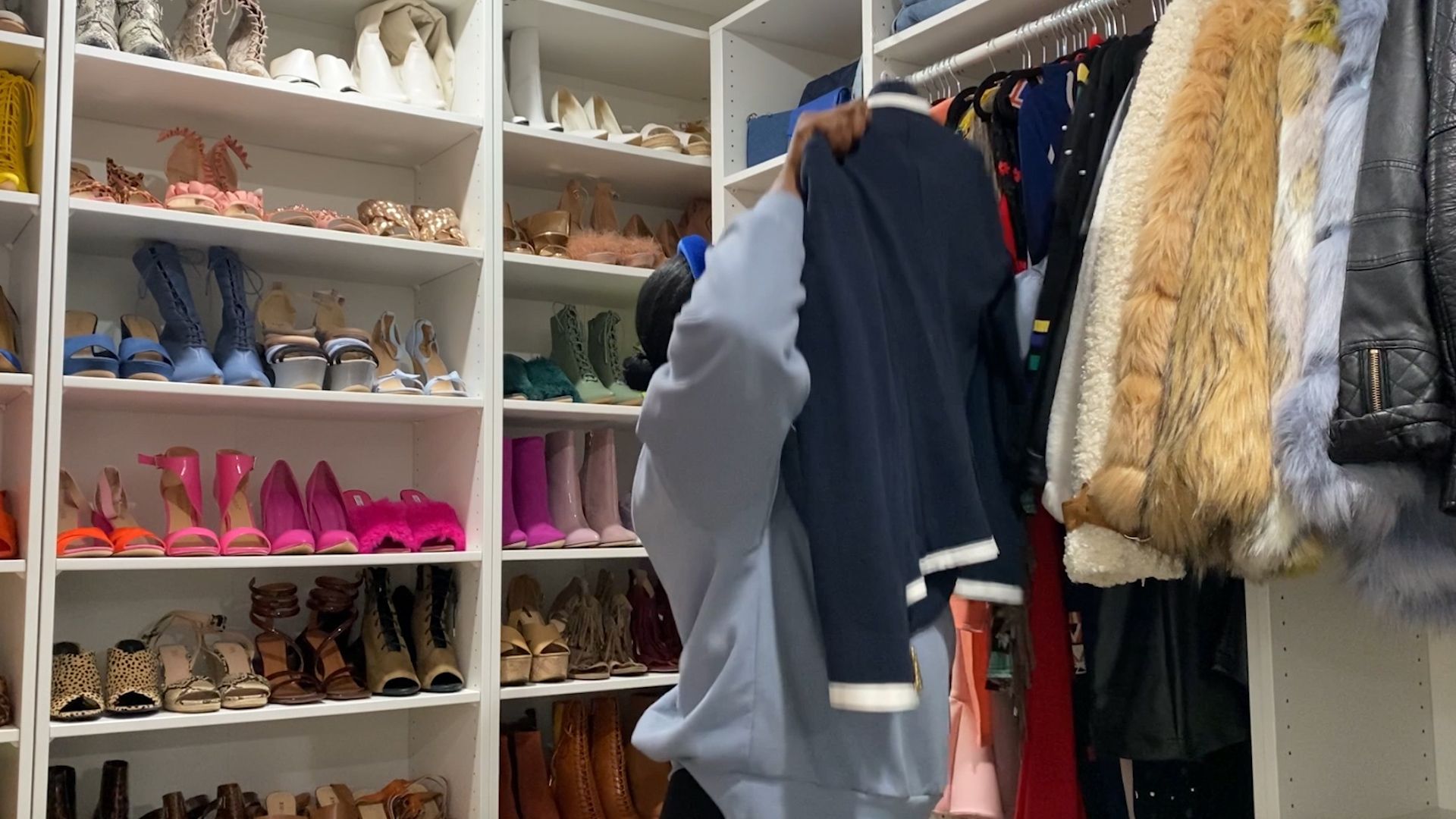 The function of the shoe rack at home is as a place to store the shoe collection that we have, so it doesn't get messy. However, shoe racks can also be used as decoration in the house. That's why we have to be smart about choosing a shoe rack design so that it looks aesthetically pleasing at home. Having a large collection of shoes usually often makes the house messy, because it is not neatly arranged. That is why it is very important that we have a shoe rack at home. Not just for storing and tidying up shoes, by choosing a fixed shoe rack design, we can also make it a decoration in the house
Yup, now there are many shoe rack designs that you can choose from. Usually, each shoe rack model has its own uniqueness, which we can consider according to the concept in our home.
Here are some shoe rack designs that can also be used as decoration in the house:
Cube Shoe Rack
The first shoe rack design is a cube-shaped shelf. One of the advantages of a cube-shaped shoe rack is that it can store quite a large number of shoes. Because it is made multilevel so it can store a lot of shoes.
To make it look neat and aesthetic, you can place this cube-shaped shoe rack in the free corner of the room. That way the shoe rack looks even more striking.
Folding Shoe Rack
The folding shoe rack design is suitable for use in a minimalist home. This folding shoe rack looks like a small cabinet and is usually attached to the wall.
Most folding shelves are made of plastic or wood, with a cabinet shape that can be opened and closed. Because of its closed shape, this shoe rack is suitable for those of us who don't want to expose our shoe collection. So it is also suitable for the concept of a minimalist home
Vintage Shoe Rack
Digging into a classic theme at home? If so, adjust the design of Mom's shoe rack with a vintage model. The hallmark of a vintage-style shoe rack is the use of wood material with striking and brownish wood grain. Besides functioning to store shoes, we can use this shelf as a display inside or on the terrace of the house.
Hanging Shelf
The concept of this rack is similar to that in shoe shops. This "hanging" impression makes the room look unique and more beautiful. To make the shoe rack more aesthetic, you can add an LED light on the inside of the shelf. So it's as if we are highlighting our shoe collection, just like in a luxury shoe store.
Glass Cabinet Shelf
So, this one shoe rack model is perfect for grandparents who like collections of expensive shoes, and want to always look at these collections. Because it is made of clear glass, it gives the impression that the items we store are expensive items.
Moreover, if we add LED strip lights in each part of the wardrobe. Guaranteed, the shoe rack is more aesthetic and luxurious! In addition, shoe racks like this also protect our collection from dust and dirt.
Those are some shoe rack designs that you can choose according to your tastes and needs at home.